Creating easy file access and sharing through an online portal is essential for every online business these days.
Whether you need a place to share project outlines with your team or simply dump notes and photos for later use, online cloud storage can help. However, choosing the best online file storage solutions for an online business can be challenging because there are many options.
Fortunately, we're here to help. We've assembled this best online file storage for an online business guide to help you find just the right solution. You'll walk away knowing the leading file storage platforms and what each one has in store for you.
Best Online File Storage Solutions
A solid cloud storage space is the backbone of any online collaboration project. Uploading files on this platform means you're able to share and access them at any time, from any device.
Additionally, most cloud companies today offer enhanced features for boosting productivity, such as inline editing, tight security, and numerous integration options.
We've selected six of the best online file storage solutions to satisfy every small online businesses' needs and help you make the best choice.
1. Dropbox
Dropbox is the giant among online cloud storage providers. It's also one of the first companies to offer such services. According to Saasscout, the platform has more than 600 million users, and more than 500,000 businesses use it for work.
The company offers three business plans depending on the number of users and cloud storage. A single-user plan with 3TB of storage is $19.99 per month. A 5TB storage plan for more than three users comes with the price of $15 per month, while the unlimited space is $25 per month.
Here's a brief overview of some additional Dropbox features:
Granular sharing permissions
Mobile offline folders
Single admin login for multiple team management
Priority customer support
If you like Dropbox and would like to give it a try, no strings attached, they have a 30-day free trial. It is one of the best online file storage solutions on the market today.
2. Icedrive
Icedrive has quickly won the hearts of thousands of consumers, and it's only been around since 2019. Surprisingly, it has some of the most groundbreaking features for incredibly reasonable prices. You can choose between a monthly, yearly, or lifetime purchase. There are three basic plans – Lite, Pro, and Pro+.
The Lite plan allows 150GB of storage and 250GB of bandwidth each month. The Pro version tops that with 1TB of storage and 2TB bandwidth, while the Pro+ comes with 5TB storage and 8TB bandwidth.
Using IceDrive is just like having virtual drives attached to your computer. Also, Icedrive is the only online file storage cloud service with a bulletproof Twofish algorithm, which is considered a more secure solution than other security types.
3. pCloud
pCloud is a popular cloud storage service that screams security – and it's for a good reason. The company is based in Switzerland, which means it follows the strictest laws regarding personal data.
As with the other two cloud storage services, you can access all files on any device. There are multiple file-sharing options like sending folder invites and file requests, sharing links, or creating direct links to files and folders. The service includes valuable features such as file versioning, automatic syncing, backups, file management, and much more.
pCloud has an annual and a lifetime solution for their plan and a yearly or a monthly subscription for the business plan. For each user in the business account, you get one TB of storage.
Their yearly subscription for a business with three users is 287.64 EUR (the company is based in Europe, and the prices are in euros), translating to around 8 EUR per user per month. This includes 3TB of storage.
4. Google Drive
By signing up for Google Drive online file storage, you get the whole Google Workspace package. That includes all other Google's productivity tools such as Gmail, Calendar, Docs, Sheets, Chat, Meet, and much more.
With Google Drive, you get an organized and secured shared space for seamless team collaboration. Their Drive File Stream lets you access the files directly from your computer, leaving no impact on your local disk space.
With their Business Standard plan, which is $12 per month per user, you get 2TB of cloud storage per user, a custom and secure business email, security controls, and 150 participant video meetings. It's a whole online collaboration package. Depending on the size of your business, they have smaller or bigger packages with unlimited storage.
5. One Drive for Business
One Drive is Microsoft's online file storage service, and it's the default online file storage app for Windows 10. With an excellent interface and seamless Windows 10 integration, it's no wonder many businesses go for this solution.
The platform offers four business plans you can choose based on the size of your online business. Their prices go from $5 per user per month up to $12.50. The basic plan includes 1TB of online storage per user, file sizes up to 100GB, easy file sharing, security features, and much more.
Like Google Workspace, you get a whole package of Microsoft's productivity tools for $12.50 per user per month. This includes services such as Exchange, SharePoint, Teams, Yammer, and all Office apps (Word, Outlook, Excel, PowerPoint, One Note, and more.) However, Google Drive offers 1TB more per person compared to One Drive.
6. OpenDrive
OpenDrive is one of the most feature-packed online file storage services on the market. In their business plan, you get access to data, projects, workflow, and user management. This means you'll get standard data storage, synchronization and backup options, an online Office suite, inline editing, and more.
Their Custom Business Plan starts from $7 per month for one person, and for each consecutive person, the price goes up one dollar. It offers 500GB of online storage. It also comes with unlimited file size, notes, and ten tasks (project lists, task lists, comments, projects, etc.)
Their unlimited storage plans start at $29.95 per month and come with great features such as branding. This feature makes your company logo visible when sharing files with customers or partners.
Recommendations – Our Top Choices
If you still haven't decided on the best online file storage solutions for your online business, these are our top 3 recommendations below:
This online cloud storage service comes with flexible, user-friendly, and productivity-boosting features that any small online business owner will appreciate. If your main priority is file sharing and project progress tracking, Dropbox has everything you need.
Icedrive's impressive easy-to-use interface, packed with useful features, makes it one of our favorite choices for online file storage. This company succeeds in making cloud storage resemble physical hard drives with its drive-mounting software. It gives you the convenience of accessing your online files just as quickly as with a regular hard drive without taking any space on your desktop.
With this secure, feature-packed online file storage solution by pCloud, file-sharing will become a breeze. Not only does it use a virtual hard drive to extend your drive space, but it lets you sync folders from your computer without disrupting the folder structure. On top of its unique features, it comes at an affordable price.
FAQ
Is Dropbox or Google Drive Better?
The answer to this question depends on your needs. With its free storage version, Google Drive offers 15GB, while you only get 2GB with Dropbox. Google Drive also wins the paid storage race – you get more storage for less money.
Other than more storage with Google Drive, they offer similar features such as file backup, syncing across devices, and file sharing. File sharing is a bit easier with Dropbox, and it lets you secure files with passwords, which we don't see in Google Drive and this makes Dropbox one of the best online file storage solutions.
How Much Does 1TB of Cloud Storage Cost?
Every cloud storage service reserves the right to set its own pricing for different storage capacities. Most popular cloud platforms such as Google Drive, Dropbox, or iCloud charge around $9.99 for 1TB of storage. OneDrive is a cheaper alternative – it charges $6.99 for it.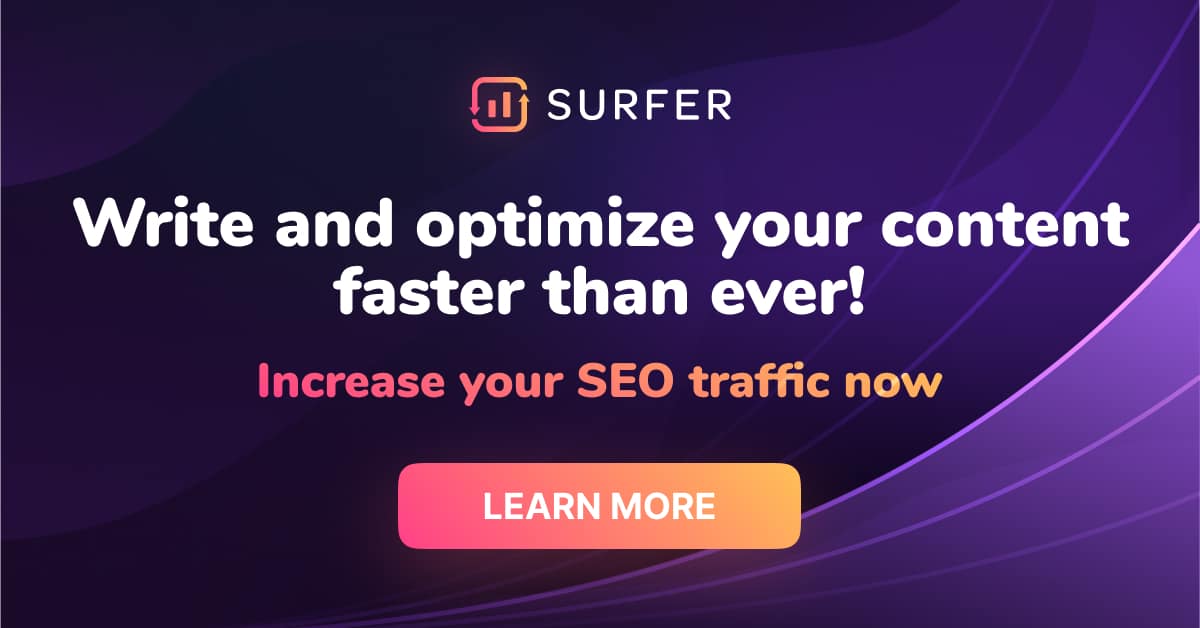 Public Cloud vs. Personal Cloud: Which Is Right for You?
Depending on your needs, you may want to set up your own cloud storage service on a separate server. There are no subscription charges for personal clouds – you pay upfront for the storage device you need. You can buy up to 8TB of space.
Files shared on a personal cloud are slightly harder to breach but come with a higher upfront cost. A great thing about them is that you can access your documents without being connected to the internet (through an Ethernet cable).
The main disadvantage of personal cloud storage is that there is no existing collaboration. If you need to share files with your team, you'll need a public cloud connection.
What are the Benefits of Cloud Storage?
There are numerous benefits of cloud storage:
Convenience – It makes file sharing a breeze.
Accessibility – Everyone with the link can access, edit, or share material on these clouds.
Security – Most cloud services offer security systems that keep your files away from prying eyes.
Cost-Effective – As an online business owner, you can save money on internal resources for data storage.
Automation – More users can work on the same cloud storage file without interrupting one another.
Synchronization – You can sync data from any device with access to your cloud service.
Backup – Your files are backed up over multiple servers in case one fails.
Why is Cloud Storage a Must-Have for Online Businesses?
Every online business should have a robust backup plan if some of its data get compromised, deleted, or lost. It's one of the main benefits of cloud storage providers. Of course, it's always better to have several storage backups if you lose access to one.
Also, cloud storage makes all files easily accessible on all devices anywhere. You can share or sync files from your phone, computer, or tablet, making online collaboration much smoother.
Seamless Team Collaboration Only a Step Away
Every online business needs a safe and convenient file storage service. The service can be the main collaboration space between you and your team, and it's where most of the file exchanges will occur.
However, choosing the best online file storage solutions for an online business can be challenging. The market is quite competitive, and many solutions offer similar features. Hopefully, after reading our guide, you're one step closer to finding the best solution for your online business.