Table of Contents
Wouldn't you love to have a business where you didn't need to keep track of a product? There are many lucrative business opportunities out there, but none with as many financial opportunities as a lead generation business. Learning how to start a lead generation business is not as difficult as you may think, either.
Lead generation is a pain point for many businesses and poses a marketer's biggest challenge. HubSpot reported that as many as 61% of marketers believe that generating leads and traffic is their No. 1 challenge.
It's no wonder that 53% of marketers spend at least half or more of their budget on lead generation alone. Businesses need help getting leads to not only survive but to prosper.
This is where you'd come in. As an online business owner with a lead generation business, you can sell leads to companies who desperately need them.
Keep reading to find out where to start and answers to your most pressing questions about a business in lead generation.
How to Start a Lead Generation Business From Scratch in 6 Steps
Starting a lead generation business isn't as difficult as you may think. You just need to make sure you have the proper steps in mind from the start so that you don't run into any hiccups later on. Here's an overview of what you'll need to do to start your online business.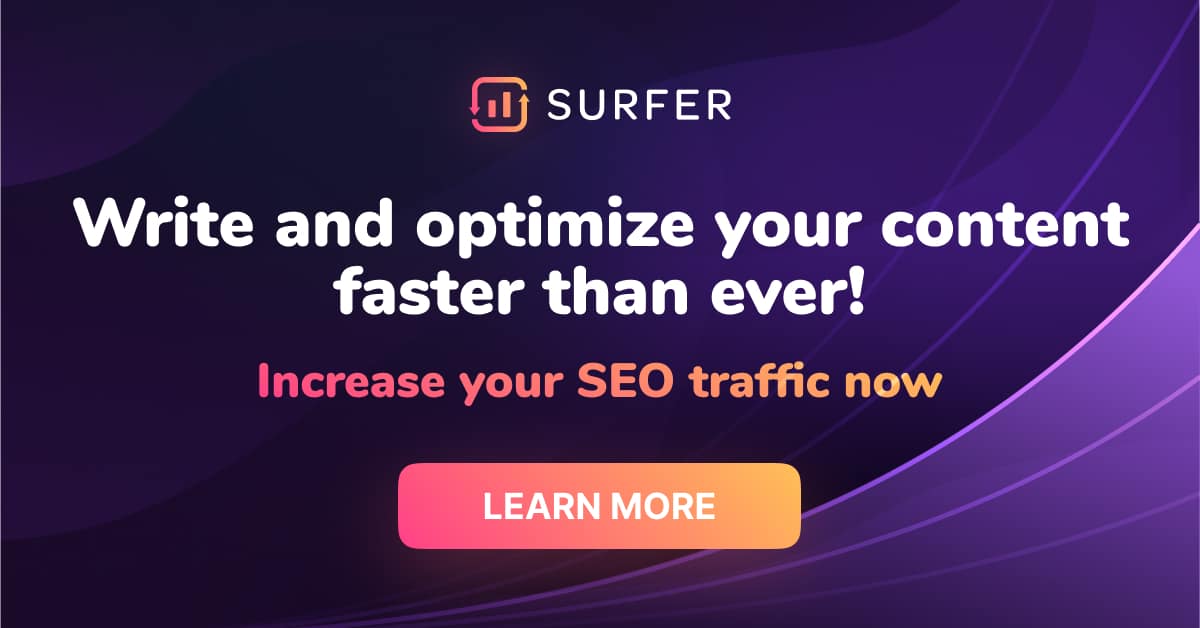 1. Pinpointing What You Know and Choosing a Niche
Everybody is knowledgeable about something. Now's the time to put that knowledge to work and pick a niche or category to specialize in.
Before you jump into that niche, you're going to have to do some research to find out whether that niche is already saturated with competitors. You'll also have to prioritize categories that will yield the most commissions.
2. Get to Know Your Potential Clients
Next, you're going to need to develop client relationships with people who will need your services in the future. This step may be as simple as reaching out and networking with companies you'd like to work with via emails. Or, if you already have leads at your disposal, you can go full-tilt and use social platforms like LinkedIn to reach out to people you'd like to work with.
3. Outlining the Finances
You'll likely already know the LTV or Lifetime Client Value of the average lead in your niche. It's time to take the next step and start finalizing terms per lead. Remember to account for different factors while negotiating your fee per lead, like:
Payment schedule
Lead quality evaluation
Possible increases in fees as leads convert
The latter may be set up as a clause that's a win for both parties. Clients grow their business through more conversions when you source leads that are set up for those conversions.
4. Strategize Marketing Assets
Don't forget to focus on marketing assets for your new online business. Assets that fall under this category includes all web properties like:
Blogs
eBooks
Landing pages
Marketing assets is sometimes the first (and last) view potential leads get of your lead generation company, and most come to your site looking to buy. Make sure they have something great to look at and that your layout is easy to navigate.
5. Tracking and Analyzing Results
Tracking results and optimizing your processes is one of those steps that should happen throughout the life of your business. It starts after you've already begun passing leads to clients. The idea is to optimize your processes to make them more lucrative for your lead generation business and clients.
You can do this in various ways, like asking clients to share conversion metrics with you. Data like this can help if you have different channels for your acquisition efforts because it can help you prioritize the ones that work well.
6. Local Lead Generation
You can think of local lead generation as a category of the lead generation family. Essentially, you'd follow the same core principles of lead generation, but with local lead generation, you're narrowing down the search parameters.
What are Local Lead Generation Sites?
Local lead generation sites are web resources where you can receive potential lead information in exchange for something else. Usually, the giveaways can range from white pages and e-books to coupons.
You may see local lead generation business tools on any given website because they take many forms.
Landing pages
Pop-ups
Forms
Contests
The significant difference between local lead generation sites and lead generation sites is geography. General lead generation sites receive information from all over the world and some services that work well for them. However, if you want a local lead generation business, you're going to need to narrow down your search scope quite a bit so that your leads are all within your specified search parameters.
Do I Have to Spend Money for Campaigns for Local Lead Generation?
Not necessarily, at least not at first.
When you start, you can try free resources like email marketing and social media platforms to get the word out. Cultivating relationships and starting with organic search traffic with a simple SEO strategy may do well at first.
Eventually, though, you're going to need to spend some money and invest in paid ad campaigns. Fortunately, if you're a new online business owner, budgeting for paid ads shouldn't be a priority. You need a firm understanding of SEO keywords and how they relate to marketing campaigns before it makes fiscal sense to start paying for ads.
What's the Difference Between Local SEO and Local SEM?
If you're doing your research, you may frequently see acronyms like SEO and SEM. They both help you gather leads, but they focus on different strategies to do it.
SEO, or search engine optimization, focuses on company visibility in organic search results. The idea is to drive more visitors to your site that hopefully leads to more conversions.
SEM, or search engine marketing, on the other hand, relies on paid advertising to show up in SERPs (search engine results pages). Like SEOs, this strategy depends on visibility to drive traffic towards a website.
Which Software Can I Use for Local Lead Generation?
There are a variety of different types of software that can aid you in your lead generation journey. Some may work better than others, depending on where you are in your marketing efforts.
For example, Google Search Console can help you analyze and troubleshoot your website's presence in Google Search results. This free service can tell you how often visitors interact with a site when it appears in search results. It can also tell you which keywords potential leads are searching for when they see your site on a results page.
Alternatively, you can sign-up for a service like OptinMonster. This all-in-one lead generation tool helps online business owners complete various tasks from lead capture form creation to A/B testing for new content and layouts.
How to Earn Money With Local Lead Generation Sites
Let's talk about what most new online business owners really want to know: how much money you can make with local lead generation sites.
Earn Fees for Referring Leads
Lead generation site fees can vary depending on your negotiated terms and your business strategies. For example, your fees may depend on qualified leads, but the definition of 'qualified' differs from business to business.
You may qualify leads if a visitor fills out a couple of forms, while a competitor may only qualify leads if the potential client answered the phone and had a conversation with them.
Regardless of how you decide to qualify your leads, the premise for fees remains the same across the board. You earn a finder's fee for every qualified lead you send to your client's business.
There are a variety of ways you can earn fees for leads. Here's an example of some of the fee structures used for lead generation businesses.
Flat fee
Pay per lead
10% of closed business
You may also decide that you want to do a hybrid deal wherein a business client pays a flat fee plus a percentage. You can also go with a flat fee and a pay-per-lead combination.
Steps to Local Lead Generation Sites
It's time to get into the nitty-gritty details of building a local lead generation site.
1. Choosing a Niche and City/Location
Choosing a niche and location go together with this first step towards building a local lead generation site. You want to choose a niche that's in high demand in the area of your choice.
Some examples include:
Window cleaning
Event rentals
Junk removal
The possibilities are nearly endless, especially if you pick an urban location where these services/products are likely to be in high demand.
Remember that you need to research niche possibilities and locations first and look for areas with the least amount of competition. If your given niche keywords and locations give you results where a listing in the top three doesn't have a website, it's a good indicator that you'll do well there.
2. Build Your Site
You're going to need a place to funnel those potential leads and qualify them for your client's business. This is where your site comes in, or more specifically, your landing pages.
There are a few elements you need to consider when building your lead generation business website like:
WordPress
WordPress is a necessary component to your arsenal when you're building a new local lead generation business. Not only are the themes aesthetically pleasing, but they're practically designed with conversions in mind. They're easy to update or customize to fit your niche. Best of all, you can do all this without needing coding knowledge beforehand.
Contact Forms to Track and Forward Leads
Contact forms go together with the previously mentioned landing pages. After all, how else would you obtain a lead's contact information?
You can embed forms in blogs or websites, but they're most effective when used with landing pages. Just remember to keep as few form fields as possible. Visitors don't want to see form submissions that are a page long, and many will shy away from it altogether if the 'ask' seems like too much of a commitment.
Also, make sure to highlight the benefits of filling out the form clearly on your landing page and make sure that the information you're asking for matches your offer size.
Keyword Research for Local Results
As mentioned before, you want to make sure you do your due diligence when researching a niche and location. Pop some industry keywords and location into a search engine and check out your results.
Great Content Will Rank Your Content in Google
Content is another great way to rank on Google for some organic traffic and can intrigue visitors to follow you to a landing page. Find out what people are asking using tools like 'Google's People Also Ask' feature and build content around answering those pressing questions.
3. Setup Google My Business Listing
Setting up your Google My Business listing is one of the top ways to ensure that your listing is seen on search result pages. Once you have an account and verify it, you can connect it to your Google Analytics to help optimize lead generation.
4. Get Ranked on Google!
It's not enough to appear on search results pages. You want to ensure that your listing is always on the first page, which means getting ranked.
There are various ways you can ensure that your site and content are ranked on Google's SERP. Try incorporating a few of these tasks into your marketing optimization strategy:
Some tips are simpler to incorporate than others, but all of them can help you get ranked in Google.
Add long-tailed keywords to your page
Add content that matches search intent
Check out your on-site SEO
Publish high-quality content
Build backlinks
Premium content entices visitors to visit your landing pages and come back for more. You can try focusing on pain points in the industry and solutions for the issues. Or you can use industry keywords, check out what other people are asking, and focus your content on answering those questions.
Using great content to drive lead generation helps build trust and loyalty with your customers. Not only are you able to generate leads from top-notch content, but you're also increasing the likelihood that customers will refer you to family and friends.
To get some ideas about content creation, you can check out sources like 'Google's People Also Ask' or check out Q&A sites like Quora.
5. Contact Local Businesses to Sell Leads To
If you want to sell leads to local businesses, it's all about building relationships. You can start with an email campaign or networking on social platforms. If it's feasible, you can also try offline techniques like attending industry trade shows and conferences. Try handing out old-fashioned business cards and follow up with content from your site.
Tips for Growing Your Local Lead Generation Business Site
Now that you have your local lead gen site up and running, it's time to help it grow. Like growing a seedling, this requires a lot of time and patience. Here are a few tips to optimize that growth:
1. Blog – Grow Content Every Month
Everybody likes reading content, right?
Well, everybody likes reading great, high-quality content, and that's exactly what you're going to do with your blog. Focus on industry pain points and questions people ask in Q&A sites and remember to offer solutions for these common issues.
Blogs help establish your authority and build loyalty amongst both potential leads as well as business clients.
2. Offer Free Leads to Local Businesses for Limited Time to Enroll Businesses
You worked hard for those qualified leads, so why would you give them away for free? This free giveaway does serve a purpose – it's a way of enrolling new local businesses as clients for your lead generation site. Even the most uncertain business won't say no to new potential customers, and when they close that sale, you can bet they'll come back to you for more business.
3. Social Media Promotion
Social media is one of the best places to promote your lead gen business.
Facebook
Facebook isn't just for keeping in touch with friends and family anymore. Facebook Business features have dominated the digital marketing field with targeted ads and building an engaged audience.
You can use Lead Ads to connect with people who're interested in your business and then use Instant Forms to let people sign-up and help pre-qualify them.
The platform is also an excellent place to stay connected with the community and find out what people are talking about, and it's a good way to mine ideas for your next blog.
YouTube
There are a few ways that you can leverage YouTube to promote your business. The most obvious one is to create a channel of your own and fill it with content that other people in your niche are interested in.
If creating content for a channel doesn't sound appealing, you can always partner with a content provider already popular within your niche and sponsor shows.
Not only is the channel content already popular with your targeted audience, but it's a great way to get the creator to talk about your business for a couple of minutes. Getting influencers and content creators to talk about your product or service is an excellent way to garner a form of social proof to viewers.
Of course, you can always go the paid ads route on YouTube. The platform has a variety of options to help target the right people and the most qualified leads.
Instagram
Like most social media platforms nowadays, Instagram offers paid ads for businesses to collect leads. Going the Instagram lead ads route is the most obvious choice to promote your business, but there are a few ways that you can go beyond the obvious.
First, consider optimizing your bio to its fullest potential. Include bio links that use your brand name, and don't forget to promote it in your posts. Also, if you include UTM parameters in the URL, you can track which visitors come from the link.
Pinterest
Pinterest is more like a visual search engine than a dedicated social media platform. While some socialization does occur on Pinterest, many use it to search out new brands, and often, they're ready to buy.
Use Pinterest user behavior to your advantage by:
Signing up for a business profile
Claim your website and other social media accounts
Use SEOs in your profile
Set up branded boards for your niche
Enable Rich Pins to lead to other content
Include captivating images for your blog post pins
You can also design pins that lead directly to your landing pages. Just remember to test out the pins and designs and optimize their descriptions.
How Much Does It Cost to Start a Lead Generation Agency?
Startup costs for a lead generation agency can be anywhere between $1,000 to $25,000, with an average of around $12,000.
If you have the basic equipment to start, you may see most of the fees going towards the business formation and software subscriptions. Email hosting and advertising costs may also take up a considerable chunk of your startup budget, but those costs may be mitigated over time depending on your ROI strategy.
Is a Lead Generation Business Profitable?
Lead generation businesses can be profitable, but it depends on your niche and location if you're going into local lead generation. It's imperative to do your research first before choosing a niche. Check out the competition in your chosen location and field, and don't be afraid to change things up if the market looks too saturated. Your first choice may not be doable, but you can always go with your third or fourth choice for outstanding results.
How Much Should I Charge for Leads?
It depends on the industry/niche that you choose. According to Marketing Insider Group, the average cost in the tech industry was $31 per lead at the low end of the spectrum. On the other side of the coin, healthcare leads went for as much as $60 per lead.
Do You Need a License to Sell Leads?
Anytime you start a new business, whether it's an online or a brick-and-mortar building, you need to register with the state you reside in. Fees may vary, but you can go to the Secretary of State's website for your state and fill out the online registration form. You'll also have to pay fees associated with the new business and receive articles of organization.
How Do You Get Leads Fast?
If you've searched how to start a lead generation business, odds are that you've come across various strategies and hacks to get leads fast.
The question is: Do they work?
This a bit of a mixed bag because the strategies probably come from personal experience, but whether they'll work for you or not depends on a variety of factors. Some of the strategies you may encounter includes:
Using a CTA on your home page
Link webinars to your content
Write attention-getting headlines
Offer something irresistible
Unfortunately, there's no one way to attract leads faster than another. Try using a combination of generation strategies like the ones listed above and track your results. You can always switch one out if you find it's not working as well as you'd hoped.
What Industries Pay the Most for Leads?
Generally, the industries with the highest average cost per lead are:
IT and Technical Services
Healthcare
Financial Services
Keep in mind, though, that these industries usually pay more per lead, but they're also highly competitive.
What are the Largest Lead Generation Niches?
Some of the largest lead generation niches to look into include:
Financial services
Insurance
Higher education
Senior Care
As always, niche popularity depends mainly on search trends and market demand, but the demand can change at any time.
Recommendations – Our Top Picks
If you want to start a lead generation business, you're going to need a website. You have a couple of choices at this point: buy one or build one.
Buy a Website
If you want to take the guesswork out of building your own website, buying one may be your best bet. Here are a few of the best services in the industry to buy (relatively) ready-made sites:
Human Proof Designs
When you're an online business owner, your website is the first (and sometimes only) impression a buyer receives about the business. Why would you leave it up to chance?
Human Proof Designs take the guesswork out of creating websites for your new business. No more hours spent learning WordPress and playing with add-ons because their dedicated, seasoned team does it all for you. They have a couple of options designed with a new to mid-level online business owner in mind.
The first option is ready-made websites with premium domain names, logos, and images. These websites are already optimized for SEO and usually include customized service pages and lead generation forms.
Once you have your website up and running, Human Proof Designs offers various services to help your business grow. From blog content to site management, this company is with you every step of the way.
Pros
Ready-made websites or custom site orders
Great support and training
Offers growth services
FE International
FE International is a broker service where you can sell or buy established websites. They have various B2B site listings available, including lead generation sites, but buying from them isn't for the faint of heart. As mentioned before, these sites are already established with yearly revenue of at least six figures or more – and they have a corresponding price tag to boot.
On the plus side, the company helps mediate the sales with asset and funds transfers, and they operate worldwide. However, you won't be able to tailor the online business yourself. These are turn-key operations wherein you simply take over from the previous owners.
Pros
Established site listings with high revenue generation
Variety of types of listings
Cons
No financing assistance
No assistance maintaining or growing the site
Not beginner-friendly
Flippa
If you're a new online business owner or simply looking for a side-hustle, you probably don't want to invest six figures to buy a website. Fortunately, you don't need to spend that type of money to buy a website. Flippa is a 'low-end' marketplace for websites or 'web properties' for those who don't want to take out a mortgage to buy a pre-existing site.
Flippa allows small to medium-sized businesses to buy and sell web properties on their platform on the plus side. On the downside, Flippa allows any small to medium-sized business to buy and sell websites on their platform.
In essence, Flippa is doing the market a favor and filling a need for smaller acquisitions, regardless of your budget or asset size. However, there are a bunch of scam listings, too.
If you're lucky and willing to sift through the bargain-bin prices, you may find a gem at a great price point – and it may even be legit.
Pros
Easy to use
Relatively lower price points for pre-existing sites
Variety of asset and website types available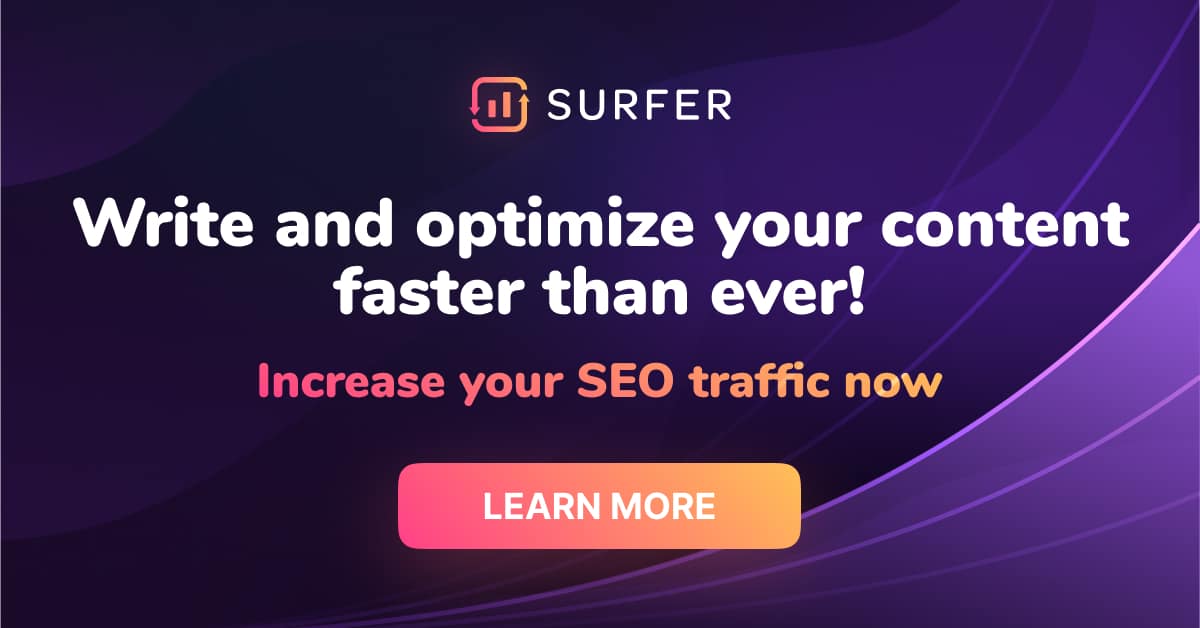 Build a Website
If you're an adventurous type who wants your hands in the business from the ground up, you may want to build a website instead. Rather than learning how to build one yourself, though, you can always turn to the experts in website design to turn your dream website into reality.
Human Proof Designs
Don't settle for niches in pre-established websites. Build your own with help from the Human Proof Designs team. Custom packages range from $1,298 to $5,400 and include everything you need to start, like content, site design, service pages, and plug-ins. Each package also includes local keyword and niche research, site support, video training, a private Facebook Group, and one year of free web hosting.
Increase Your Volume of Leads With the Right Website
There's no question that there's tremendous earning potential in lead generation with more businesses investing outside help to find leads. Now that you know how to start a lead generation business you can jump into this growing industry with little to no experience.
Just remember that you're going to need a premium website to gather information from potential leads. You can always design one yourself, but unless you have experience in such things, it's probably a safer bet to enlist the help of professionals.
Human Proof Designs has a variety of pre-made sites and custom site packages to fit many budgets. They also offer training for new online business owners who need a little direction.
If you're feeling a little more adventurous, you can always try Flippa. You'll need a lot of time and even more patience to sift through all the listings, but you may find one that's perfect for your first business.